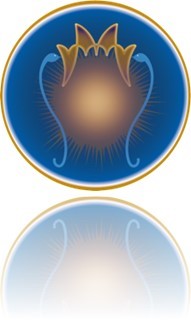 May 10 Full Moon in the Scorpio, Sun in Taurus.
Wednesday, May 10

th

, 2017 – 6 p-7.30 pm
A 45-minute lecture, followed by Toning and meditation.
Lecture:

Alien invaders or baby-sitters in the context of human evolution.

An introduction and update: latest news from the Spheres. Fun, yet essential to humankind's future.
Toning:

the human voice is one of the most powerful instrument to change your frequency and open your brain to new levels of consciousness. It is a fantastic healing tool, breaking old patterns and allowing an immediate shift.
Meditation:

Beautiful and powerful meditations are facilitated through: Connecting with others with a shared intent; sitting with a Being whose energy field, awareness and frequencies will transport you.
The last ingredient is: YOU! How much do you want to change? Are you ready for a breakthrough?
Limited sitting. Reserve your seat sending $17.00 with this link: paypal.me/wormhole4blessings