Wesak, Taurus full moon meditation and lecture
Wesak or Vesak is the Sanskrit name for the Full Moon occurring when the Sun is in the Taurus.
Although mostly recognized as a day of celebration by the Buddhists, the Full Moon in the Taurus has been respected in the Occult world for many generations. It makes sense if one understands the importance of rhythm, cycles and astrology.
It was chosen in Asia as 'Buddha's Birthday', because the Buddhists honor Buddha or 'Enlightened One' as their leader.* In fact this full moon is the doorway taken by the Avatars. It is the natural birthday of the Avatar (see below).
The Taurus is the symbol and frequency of manifestation, in form, in matter, of Spirit, of the Creator-god's Plan for his creation.
In the wondrous Cosmic Clock, in the mechanisms of our universe, during the month of Taurus, all the Consciousnesses or Hierarchies, or layers of Creations, involved in the destiny of Earth align (= come together for a party!) and create the Frequencies, the Codes that are going to be manifested, enacted, by humankind.
In other words: the blue print of manifestation for Earthlings is dispensed on the day of Wesak.
Three consequences:
If an Avatar (= manifestation, in human form, of a Spiritual Consciousness or Principle) incarnates, it has to be at the time of the Wesak. Wesak is not the Buddha's birthday. It is the coherent, logical day/period of the manifestation of the Avatar. Avatars incarnate for a specific purpose, at a specific time in Earth history, in congruence with  the needs and evolution of the planet.

For you personally: if you want a little push from God to manifest a life that reflects the Divine Plan; if you want harmony between your soul and the Cosmic Will…. plug yourself with the energy of this full moon!
If you happen to know a true Avatar, even better, this is your best connection to manifesting your true purpose on this planet.
We will prepare for the meditation with a short discussion on the functioning of the Cosmic Clock: Rhythm, Cycles, Harmony.
Then, toning together. TONING SAMPLE: https://soundcloud.com/user-82256437/wesak-2016-portal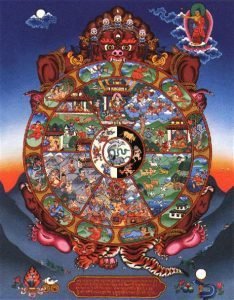 Michael will answer recent questions about the connection between several concepts:
the end of the cycle  – what cycle?  what are we speaking about?
the new paradigm
Eras
Earth and spiritual calendar
polar stars – what do they indicate about human evolution
breathing with the Sun and the Moon
*Vesak, Wiki:
"The decision to agree to celebrate Wesākha as the Buddha's birthday was formalized at the first conference of the World Fellowship of Buddhists held in Sri Lanka in 1950, although festivals at this time in the Buddhist world are a centuries-old tradition."
Please arrive a few minutes before 11.  RSVP @ 800 614 1190