Featured
21 Days to Reset and Master Your Life - Part 1
JanuaryJan 05 2020 11:00am - 04:00pm UTC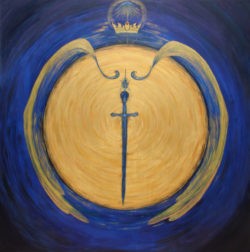 The years 2018 and 2019 were a preparation for the reset that shall take place in 2020. On Christmas, a very powerful eclipse takes place.  Seen globally, this is a happy event as the sun and moon meet with Jupiter, the Ruler and provider of blessings, while in good rapport with Uranus: a window to manifest what we have worked on; however, the eclipse bathes in the energy of the south node, therefore relates to our past accomplishments, egos and karma. Mankind, as a group must move away from the past.
In 2020 we have 6 eclipses, 6 windows to reset our life, and very special planetary configurations: The planets, aspects of the One-Consciousness, are coming together to rebuild our societies on a different foundation.  All structures, political, financial and personal are at stake.
Humans are asked to express their true self, in honesty and strength, to welcome the same energies as in 1929, 35 years ago and 500 years ago [Cortes, Magellan, Luther/1517, Suleiman the Magnificent, Dancing Plague in Alsace! etc].
Life evolves through natural cycles, steps, evidenced by the celestial clock. Our bodies, brains, souls innately respond to the gigantic universal mechanisms.
We propose a THREE WEEKS BODY/MIND/SOUL training camp, with physical and emotional detox, to connect with your god-self and with the principle leading mankind's path towards the light, the Archangel Michael.
First meeting: Sunday, January 5th: 11-4 pm
Understanding the clock
What is at stake
Setting personal goals (emotional, professional, fitness, diet, spiritual)
Initiate a daily meditation cycle of 21 days
Second meeting: January 11-12: overview of human cycles. Understand where we are spiritually, the meaning of the time we are experiencing.
The concepts of Monad or god-self, multi-dimensional self and time. How to be-come aligned with your purpose. Establish more coherence between your soul and profession.
We will experience the most significant astral transits of the year 2020 and in decades, if not in 500 years. The energies will irremediably affect our societies and the depth of our consciousness. Understand the cycles shaping your existence.
It is then a propitious time to review our psyche, and excavate the last secrets, the ultimate luggage that we should let go of.
Third meeting: Sunday 19  11- 4 pm  
Discuss our insights and experiences during the 21 days. How you want to manifest your dream, for yourself and in service to others.
Anchor your decisions for 2020 and further.
This is a project of faith and resilience - it is recommended to attend the three meetings.
Organizer of 21 Days to Reset and Master Your Life - Part 1
0

days

0

hours

0

minutes

0

seconds
Event expired
Event is in progress
Location
Saint Michael Sanctuary, Desert Hot Springs
Schedule

Guests

Attendance

Shop

Forecast

Comments
Weather data is currently not available for this location
Weather Report
Today stec_replace_today_date
stec_replace_current_summary_text
stec_replace_current_temp °stec_replace_current_temp_units
Wind stec_replace_current_wind stec_replace_current_wind_units stec_replace_current_wind_direction
Humidity stec_replace_current_humidity %
Feels like stec_replace_current_feels_like °stec_replace_current_temp_units
Forecast
stec_replace_date
stec_replace_icon_div
stec_replace_min / stec_replace_max °stec_replace_temp_units
stec_replace_5days
Powered by Forecast.io